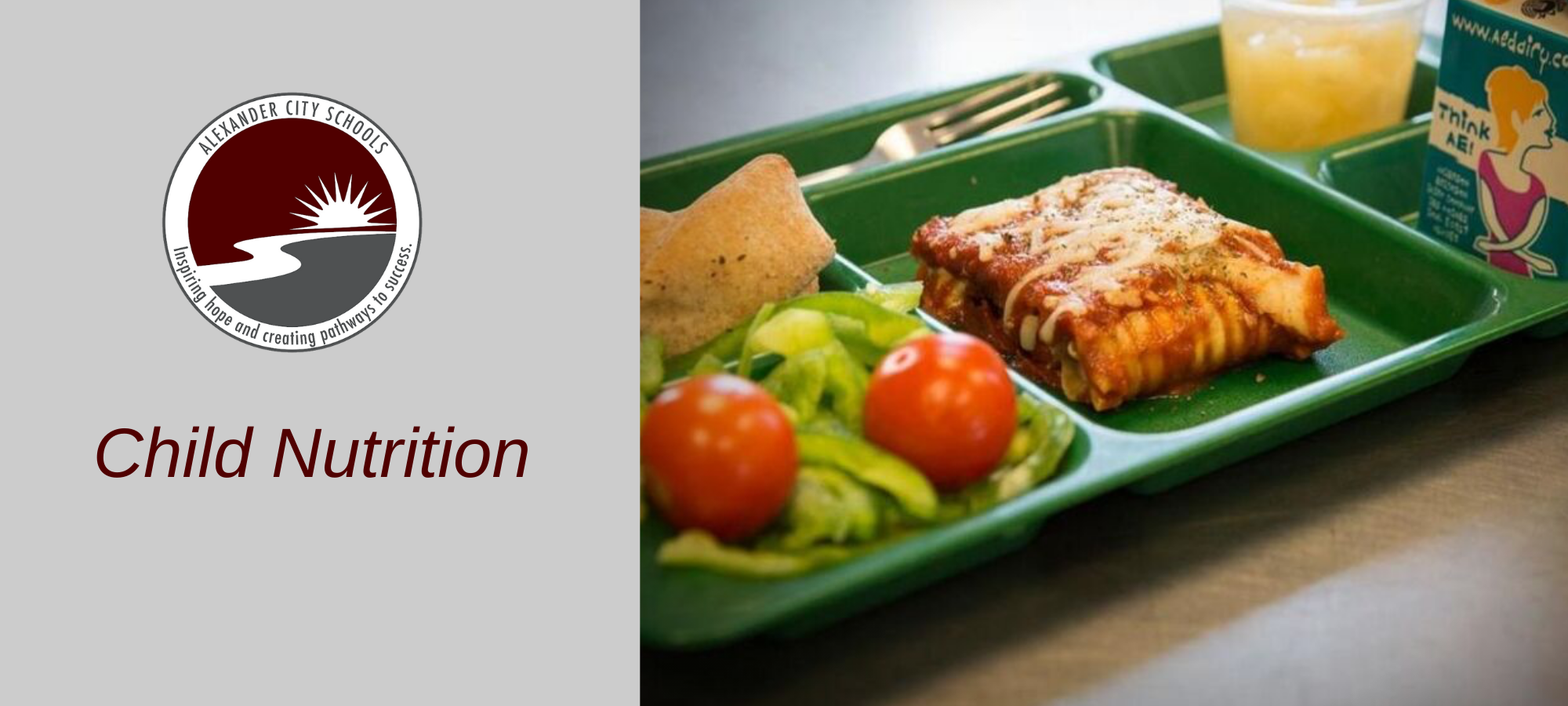 Alexander City Schools believes that learning and having good nutrition go hand in hand.
Our establishments have appealing foods that meet the nutrition and health needs of our
Wildcat students.



Parents, please be advised menu selections could change based on product availability. Should our Child Nutrition Program have to alter a particular menu we will notify parents of that change via social media so that parents and students can plan accordingly.
Our mission is to inspire hope and create pathways for student success. Nutrition has the potential to positively influence students' academic performance and behavior which impacts their ability to be successful in the classroom. For this reason, we will continue to make substitutions when necessary and/or limit menu options in order to continue to feed our students.