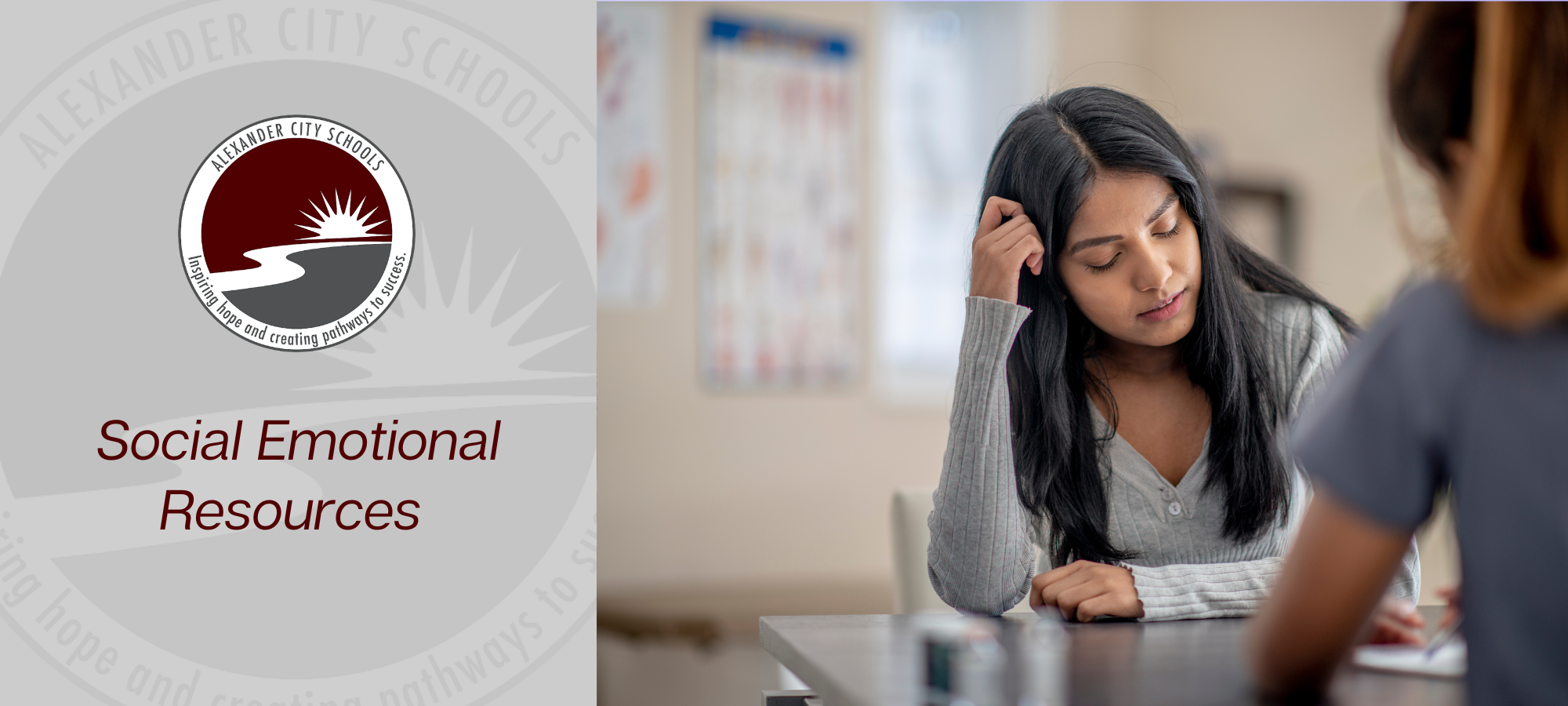 Students, families, and staff members often experience a variety of complex situations that have an impact on their physical and mental health. These situations present unique challenges and can often be difficult to navigate. Leaving these challenges and situations unaddressed can hinder students in a number of ways, including their ability to thrive both in school and out of school.
Social Emotional Services or Mental Health Services provided at Alexander City Schools are designed to support all students, families, and staff so that everyone is afforded the opportunity to grow and thrive. There are several programs available to students while in school, as well as a variety of community resources that can be accessed by students, families, and staff at any time.
Meet Our Mental Health Coordinator
A
mber Seymour, MSC is the Mental Health Coordinator for Alexander City Schools. Her job is to assist families in finding mental health and community resources in the Alexander City area. She works closely with each school in our district to provide individual support to students, staff, and families - socially and emotionally. Amber is passionate about providing as much assistance as possible, regarding mental health services and opportunities in our community.
Contact Info:
Email:
Phoenix Academy Office:
256-329-6552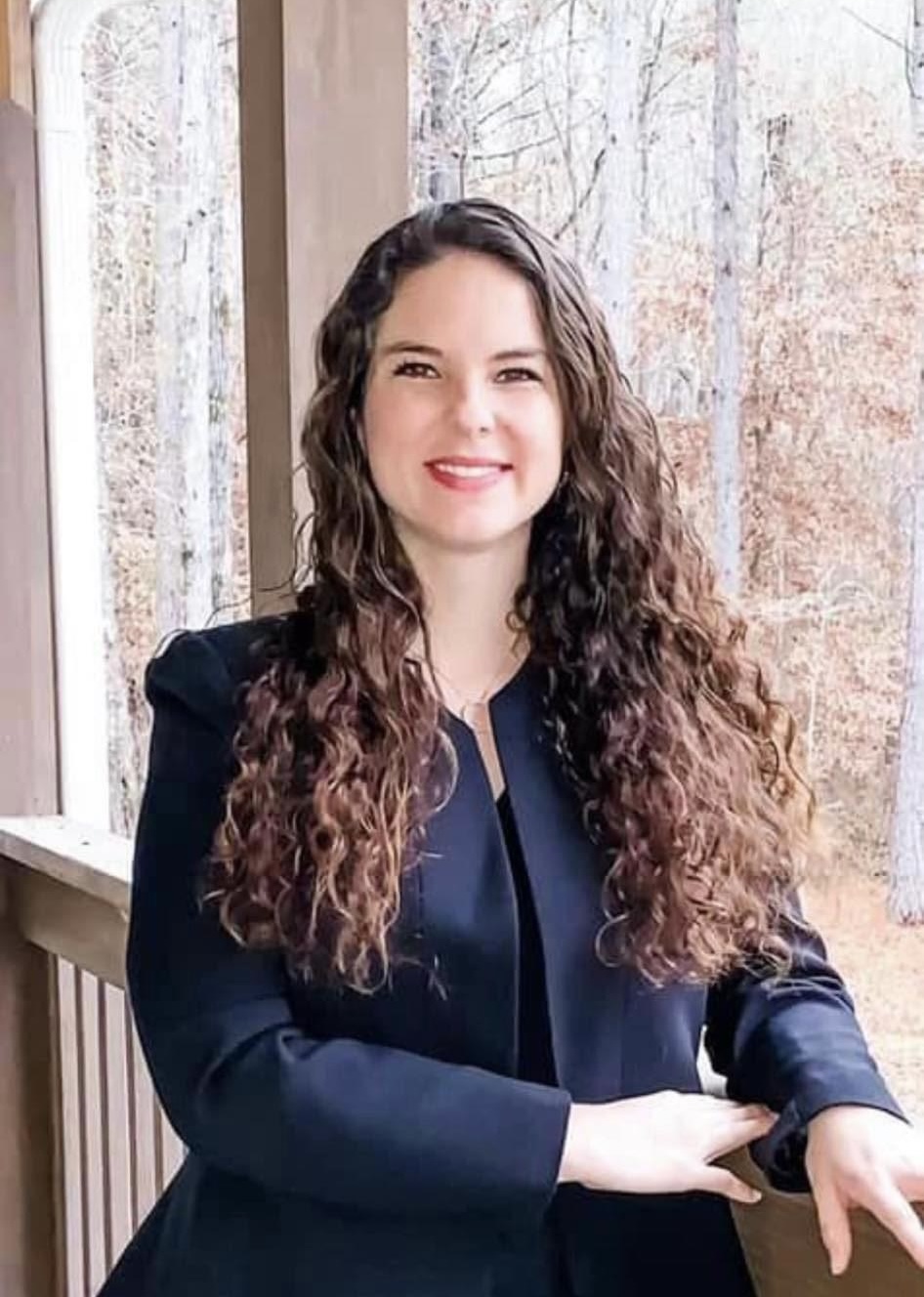 Alexander City Schools is featured in the November 2022 issue of Lake Martin Living. The article entitled, "Mental Health in our Schools" focuses on the importance of mental health, recognizing the warning signs and how to get the appropriate assistance for our students. Click below to read the full article.

Rhithm:
Rhithm is a K-12 student and staff wellness check-in tool. The platform gives a simple assessment to the user and then selects a 1-2 minute, evidence-based social emotional learning activity/intervention video to regulate well-being. This data is available on dashboards to reflect and connect with users at the campus, district, and state levels.

Everyday Speech:
Everyday Speech helps cultivate the skills every student needs to lead a healthy and successful life. The platform includes curricula for Special Education and General Education settings, providing you with the structure and materials to provide Tier 1, 2, and 3 supports
Alabama Department of Mental Health
https://mh.alabama.gov/
1-800-367-0955 | (334) 242-3454
The Alabama Department of Mental Health serves more than 200,000 Alabama citizens impacted by mental illness, intellectual disabilities, and substance use disorders. The department strives to serve, empower, and offer support to create awareness while promoting the health and well-being of Alabamians.
East Alabama Mental Health
http://eamhc.org
(334) 742-2877 or (800) 815-0630
East Alabama Mental Health provides a continuum of comprehensive, outcome-oriented, and cost effective services to the residents of Lee, Russell, Chambers, and Tallapoosa counties.
Nan Coley Murphy Counseling Center
http://eamhc.org/
(256) 329-8463
Nan Coley Counseling Center is a counseling organization located in Alexander City. They are associated with East Alabama Mental Health. They serve children, teens, and adults.
Tri-County Children's Advocacy Center
http://www.tri-co-cac.org/
(256) 307-1118
Children's Advocacy Centers (CAC) work in conjunction with law enforcement, prosecution, child protective services (DHR), medical services, mental health services, and victim advocacy services to provide a multi-disciplinary approach to handling the issue of child abuse.
Carastar Crisis Center
https://www.carastar.org/
(334) 279-7830 (Available 24-Hours)
(334) 271-2855 (Deaf-Interpreter TTY and Voice)
Carastar Health is a public, nonprofit corporation providing comprehensive services to support evolving mental health needs across four counties in central Alabama: Montgomery, Autauga, Elmore, and Lowndes. Carastar believes that mental health is the foundation of all health.
National Alliance on Mental Illness (NAMI)
https://www.nami.org/About-NAMI
(800) 626-4199
NAMI is the nation's largest grassroots mental health organization dedicated to building better lives for the millions of Americans affected by mental illness.
Tallapoosa Aid to People

(256) 329-3500


Tallapoosa Christian Crisis Center

http://www.tallapoosachristiancc.org/
https://director174.wixsite.com/tallapoosachristian
4425 Dadeville Rd. Alexander City,AL. 35010,
(256) 329-3327