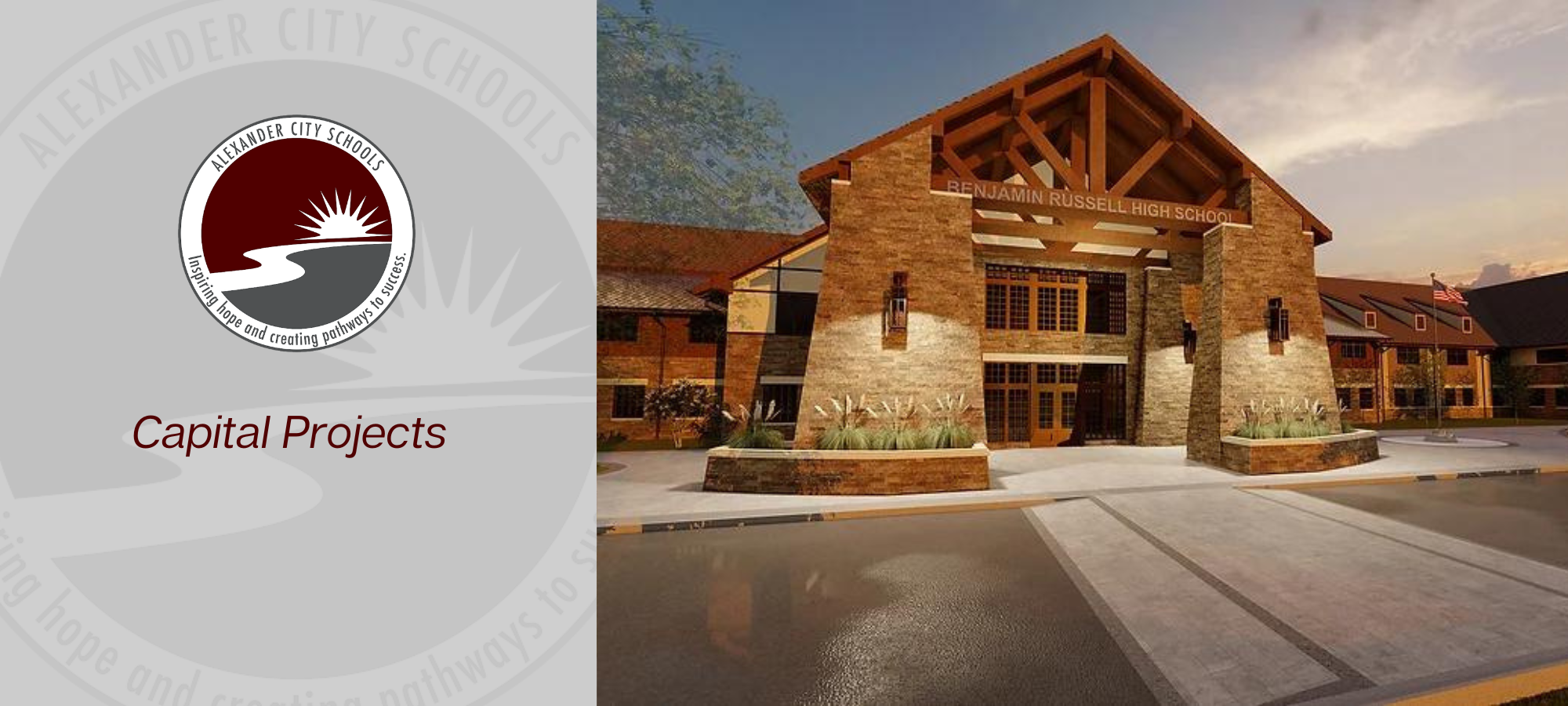 Alexander City Schools Capital Projects
We're building a brighter future together.
Follow along as we provide accurate, timely and transparent updates of the ongoing major capital projects and maintenance projects underway across the District. Please check back often for updates.
Benjamin Russell High School
Alexander City Schools broke ground on the new BRHS on August 9, 2023. BRHS FACTS:
 262,000 ft 2 facility will be built on 88+/- acres inside the existing Charles E.
Bailey Sportplex
 It will be a 2 story building that will house 40+ classrooms, 2 gymnasiums, a
performing arts center, kitchen/cafeteria, band room, art room, media
center, and administrative suite.
 Certain rooms will be designated for Career Technical classes
 The facility will be constructed with a capacity to serve 1,000 students with
room to grow
 The new BRHS will have a new competition track and practice football field with
storage, a field house, bleachers and lights on the campus