Mark Simmons, Maintenance Director
In order to request the use of any Alexander City Schools facilities (BRHS Auditorium, cafeterias, gym, conference rooms), please download the Facility Use Contract, fill out and return to the Alexander City Board of Education, 375 Lee Street, Alexander City, AL.
The contract/agreement must be read, filled out and submitted for approval by the Alexander City School Principal and Superintendent.
Any questions, contact Alexander City Board of Education at (256) 234-8600.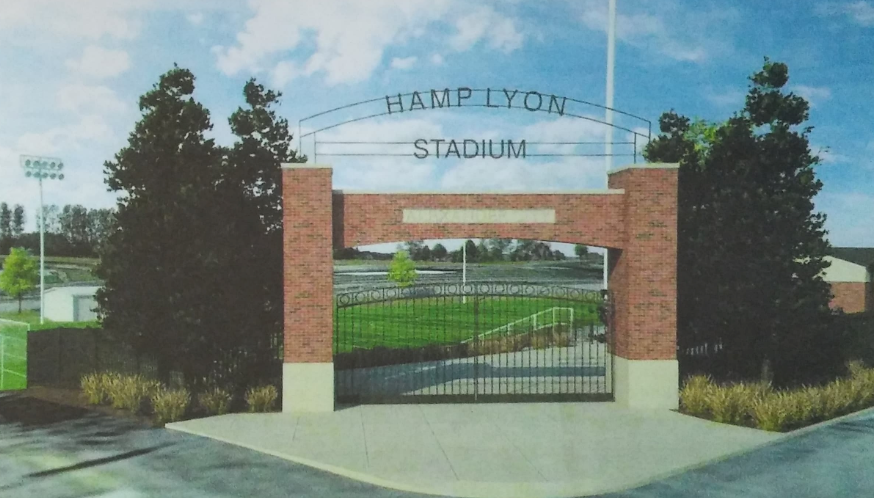 "Hamp"

There is nothing more that can be said.
About someone's life that has been led.
Who gave all that anyone can give.
In showing others how to live.
I knew a man that fit this mold.
What he gave to me was worth more than gold.
He taught me how to play the game of life.
He prepared me to face the world and it's strife.
Winners never quit, quitters never win.
Think about it, let it sink in.
This was just one thing that stuck in my head.
One of the many things I remember he said.
Football and life, they are both the same.
It is not winning or losing, but how you play the game.
You strive to do the best that you can.
Things learned then stay with you as a man.
Yes I knew a man, Hamp Lyon was his name.
And in this life, Coaching was his game.
Helped many a young man, amoung them was me.
Coach Lyon will always be a part of my life's story.
Bill Waites
April 12, 1990