Secondary Teaching & Learning
Dr. Andrea Hawkins, Director Secondary Schools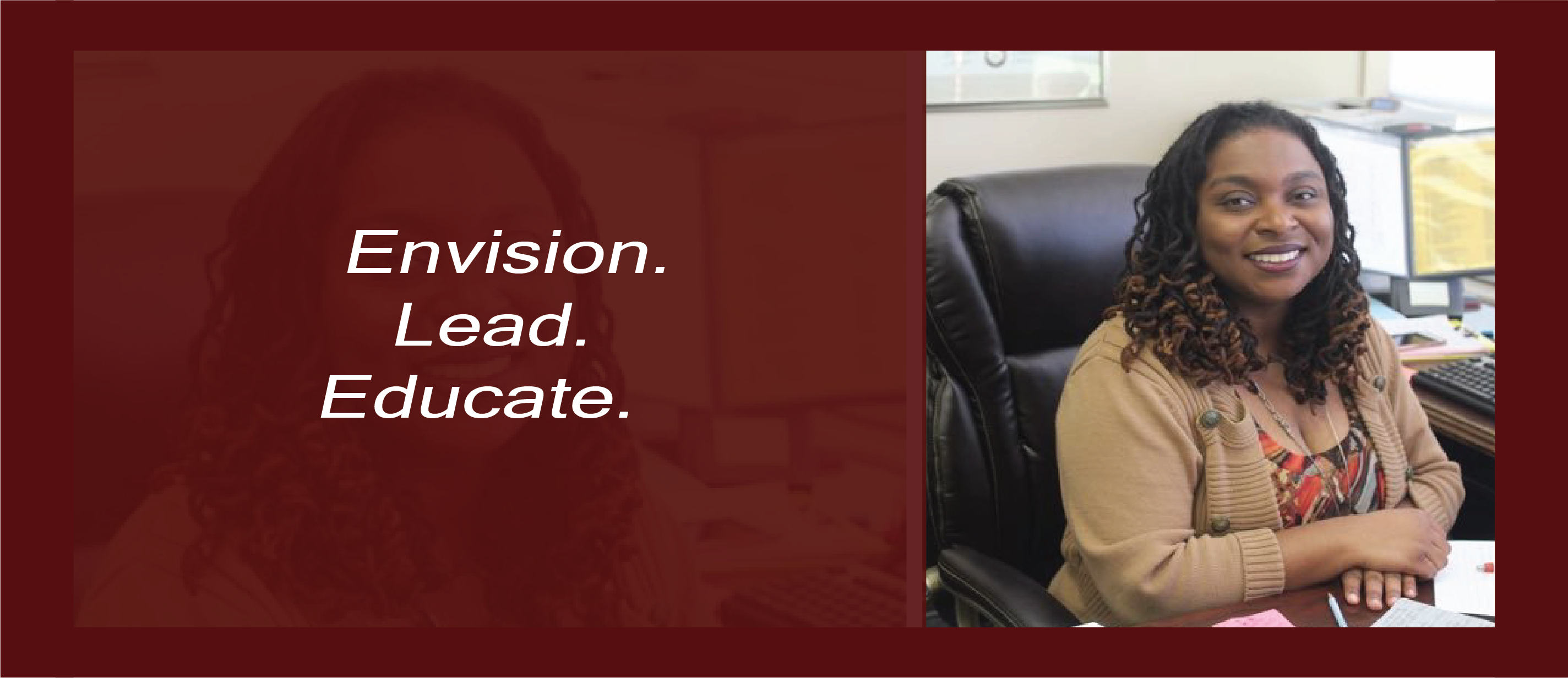 Dr. Hawkins is Director of Secondary Teaching and Learning for Alexander City Schools. Dr. Hawkins has over 15 years of experience in public education throughout the state of Alabama. Andrea received her Bachelor of Science degree at Tuskegee University, a Masters of Secondary Education from the University of Montevallo, a Masters of Education in Instructional Leadership, Educational Specialist Degree (Ed.S.) and Doctor of Education (
Ed.D.
) degrees all from Samford University. Dr. Hawkins has served in numerous capacities throughout her career. At each of the positions held, she has made it a priority to focus on student success. This includes academic achievement as well as personal growth and well-being for all students. She believes that all students can learn and it is the entire community's responsibility to create an environment for success. She considers herself as a well-rounded instructional leader who believes in servant leadership and equity for all.
Alexander City Middle School
359 State St.
Alexander City, AL 35010
(256) 234-8660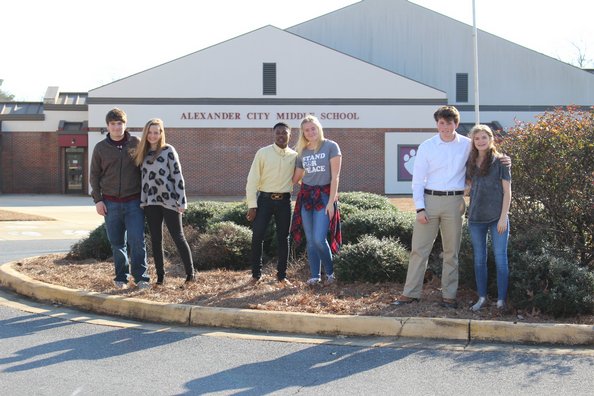 Alexander City Middle School serves the 7th and 8th grade students of Alexander City. We are a school of 41 faculty and staff members that are devoted to the academic, social, and emotional growth of approximately 450 middle school students. We address the needs of our students by offering a solid core curriculum that is integrated with sports and extra-curricular offerings. Our extra-curricular activities are supported by our community through attendance at events and partnerships. We have an extensive Parks and Recreations Service that offers a large variety of little league sports that feed into our middle school program. We also partner with the Civitan, Lions and Kiwanis Clubs of Alexander City by sponsoring Junior chapters of their organizations here at Alexander City Middle School.
Benjamin Russell High School
225 Heard Blvd.
Alexander City, AL 35010
(256) 234-8611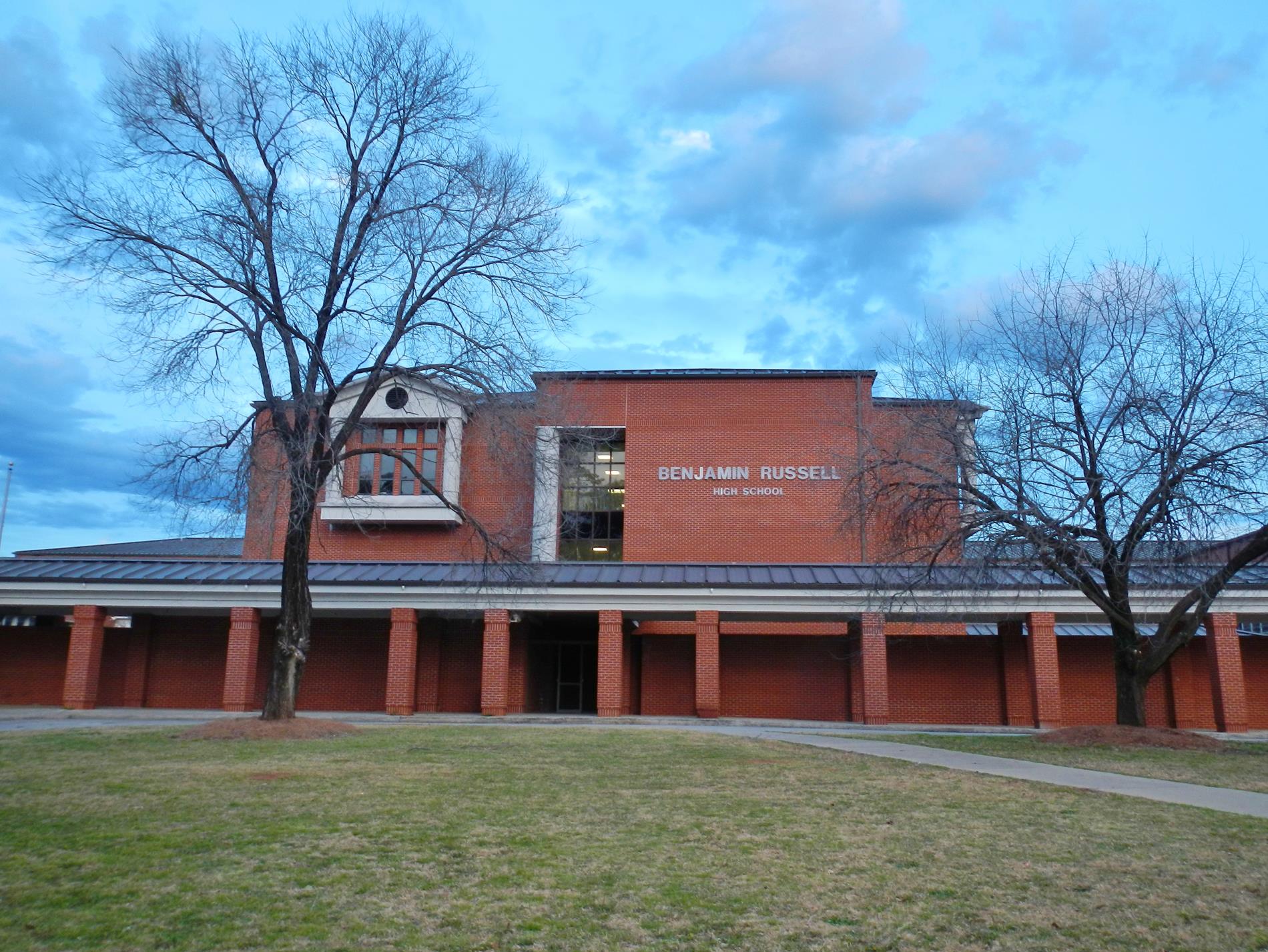 Benjamin Russell High School (BRHS) is the only high school located in the community of approximately 15,000 in Alexander City, Alabama. BRHS opened its doors in September of 1950 and was considered the most modern high school in Alabama. Mr. Robert Russell, son of Mr. Benjamin Russell, founder of Russell Corporation, felt the community needed a neutral site for students to attend. The cost of BRHS was well over a million dollars and was built without any state or federal money. It was totally funded by The Russell Educational and Charitable Foundation, Avondale Mills, and donations from public businessmen in town. Mr. Robert Russell named the school after his father in hopes of encouraging teenagers to attend and to graduate from high school.
Contact Information:
Dr. Andrea Hawkins
375 Lee Street, Alexander City, AL 35010
andrea.hawkins@acsk12.net
(256) 234-8600